We are the Residential Movers to Trust Serving Toronto and Surrounding Areas
Moving is one of the most stressful occasions in a person's life, and a trustworthy, professional moving company may make or break a stress-free move. Since 1929, Lewis Abbeywood Moving and Storage has provided superior service to its customers. Our expert team of residential movers understands how to make your relocation a good experience free of the problems associated with relocation. Because we customize our services to your individual needs, you can rest assured that you will receive high-quality assistance at an affordable price.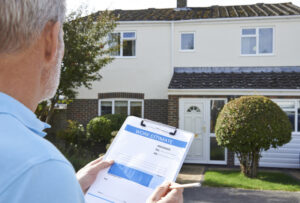 Residential Movers You Can Rely On
Relocations require considerable planning and preparation, much more so if you start a new job or relocate a family. Because you have more pressing concerns than the intricacies of your move, our relocation specialists take care of everything from beginning to end. You won't have to worry about the logistics of your move, whether it's within the city or across the globe. As a trusted agent of NorthAmerican Van Lines, we have access to all of the resources you'd expect from an industry leader. Additionally, due to our reputation for offering superior customer service, your move will receive the local attention it deserves.
Residential Moving Services to Fit Your Needs
Because each client is unique, we design our relocation plans to your requirements and budget. From careful packaging of all household goods to safe transportation and assembly and furniture disassembly, you may be confident that your precious possessions are in experienced hands. Our cutting-edge tracking technology ensures that you are always aware of the whereabouts of your items and their estimated arrival time. Additionally, we provide extensive, secure storage and warehousing services, ensuring that you are not pressured when determining which items to leave behind. Your belongings will be safe and accessible whenever you are ready.
Contact Us
Contact our expert residential movers today for a free, no-obligation quote by calling 416-292-1107 or filling out our online form. Learn why Toronto area clients trust Lewis Abbeywood Moving and Storage for all their relocation needs.