Cross Border Moving Between Canada and the United States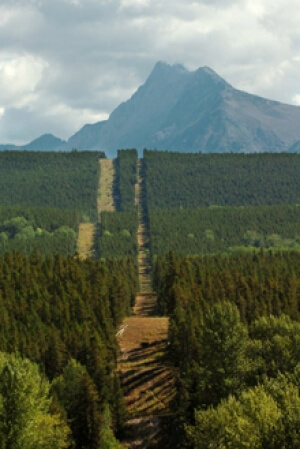 Since 1929, Lewis Abbeywood Moving & Storage has been helping Canadians relocate to the United States and vice versa. Thanks to our expert movers, we at Lewis Abbeywood can put your mind at ease and remove stress from the pains of moving. As an agent of North American Van Lines, we know details matter when it comes to your move whether residential or commercial. One problem can lead to many, which means choosing the right mover matters.
We're also highly experienced at helping our customers navigate their new home country, whether that's in Canada or the United States.
Cross Border Moving Companies Powered By North American Van Lines
Thanks to the world's longest undefended border, Canadians and Americans have been able to freely cross between countries for shopping and vacations. Culturally, the two countries are quite similar. However, when it comes to relocating, not only are the requirements different but the procedures are different also. You need to have a mover that knows what is required for cross border moving.
Of course there's only so much we can do for you. You'll have plenty of forms to fill out no matter what country you are moving to. This whole process can take time and a great deal of paper work is necessary. So why not let Lewis Abbeywood Moving & Storage take the stress of moving your stuff while you deal with customs and immigration-related tasks.
If Coming From the United States to Canada…
While seemingly different, there are a few slight differences moving from the US to Canada, mainly that your household items do not clear at the border. The owner of the said items must be present at Canadian Customs when they enter Canada.
This can present some interesting scenarios…