Moving within Canada – Inter-provincial moving
Moving from Toronto to Vancouver or Saskatoon to Saint John, Lewis Mover is your best choice for a long distance Canadian moving company! Unlike other moving companies, we ensure our customers are informed from the start of their long distance move, to the end.
Long Distance Moving: Why Choose Lewis Movers?
Hiring Lewis Movers for your next long distance move provides you with several benefits including:
• Solutions trained staff, we solve problems don't create them
• Highest standard in fleet equipment
• Expertly trained and background checked staff
• Members of the Canadian Association of Movers (CAM) which is only available to reputable movers.
• MOST IMPORTANT – WE CARE ABOUT YOUR MOVE
Long Distance Moving: Estimates
When you contact any of our Lewis Movers about our long distance moving services we start the process right away.
First, we provide you with an estimate for your long distance move to provide you with the most fair and accurate quote. A specially trained consultant will meet with you and, either in person or virtually, walk through your home together. We will discuss special handling needs, packing options, and tips to save you time and headaches.
We can provide you with an accurate moving quote because we know that our estimates are far more accurate so that there are no surprise charges on moving day.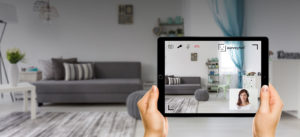 Long Distance Moving: Calculating Your Rate
At Lewis Movers our long distance moving experts calculate the price of your long distance move based on the weight of the items, additional services required, and the distance of the move. The actual cost will be calculated based on the weight of your belongings in the moving truck, minus the weight of the moving truck when it is empty. This way you receive a moving quote that is unique and custom tailored to your move.